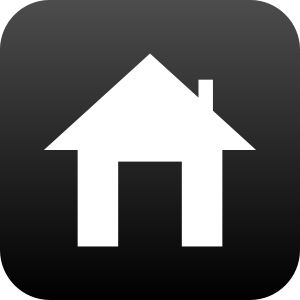 Back Home


A chaque semaine son proverbe...
October 20th, 2008
It never rains but it pours (un malheur n'arrive jamais seul)
October 13th, 2008
Two heads are better than one (deux avis valent mieux qu'un)
September 29th, 2008
Charity begins at home (charité bien ordonnée commence par soi-même)
September 15th, 2008
There is a snake in the grass (les apparences sont trompeuses)
September 2nd, 2008
Don't put the cart before the horse.(il ne faut pas mettre la charue avant les boeufs)
August 2nd, 2008
There are better days ahead (après la pluie le beau temps)
June 2nd, 2008
Confession of a fault, is half amended (faute avouée, faute à moitié pardonnée)
May 19th, 2008
Like father like son (mieux vaut tard que jamais)
April 28th, 2008
Nobody is expected to do the impossible (A l'impossible, nul n'est tenu !)
April 1st, 2008
Bad luck comes in threes ! (jamais deux sans trois !)
March 10th, 2008
Once bitten, twice shy (chat échaudé craint l'eau froide)
February 25th, 2008
When the cat's away, the mice will play
(quand le chat n'est pas là, les souris dansent)
January 28th, 2008
All that glitters is not gold (tout ce qui brille n'est pas d'or)
January 21st, 2008
Come what may (Advienne que pourra)
January 14th, 2008
Sow the wind and reap the whirlwind (Qui sème le vent récolte la tempête)
January 7th, 2008
Take advice of your pillow (La nuit porte conseil)
December 24th, 2007
Gather thistles, expect prickles (Qui s'y frotte, s'y pique)
December 17th, 2007
It's an ill wind that blows nobody good (le malheur des uns fait le bonheur des autres)
December 3rd, 2007
The customer always knows best (le client est roi)
November 5th, 2007
Short reckonings make long friends (les bons comptes font les bons amis)
October 29th, 2007
Fine clothes do not make a gentleman (l'habit ne fait pas le moine !)
October 22nd, 2007
God helps those who help themselves ! (aide-toi, le ciel t'aidera)
Voici quelques sites où tu pourras trouver des proverbes anglais traduits !
-le site d'anglais facile.com où les proverbes sont classés par ordre alphabétique anglais-français et français-anglais.
-un site de lycos où les proverbes sont classés par thèmes
-un autre site de proverbes classés par thèmes
-page de proverbes et expressions sur le site de E FRENCH translation